June 19, or Juneteenth, as it is known, is a day that recognizes the end of slavery and celebrates the culture and achievements of African-Americans.
It marks the day in 1865 when the Emancipation Proclamation – which had been issued more than two years earlier – was finally read to enslaved African-Americans in Texas. Many groups in Miami-Dade, Broward and Palm Beach counties are planning events to celebrate Juneteenth.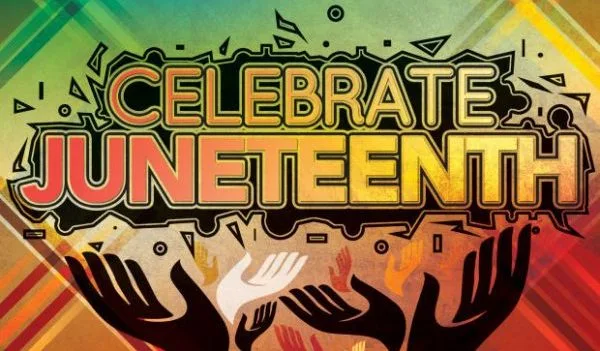 2023 MIAMI-DADE JUNETEENTH EVENTS
Juneteenth on Broadway
Saturday, June 17 from 2-5 p.m.
Broadway Ave. in Liberty City, 6214 NW 18 Ave., Miami
Free
Event with music, live entertainment, vendors and other festivities.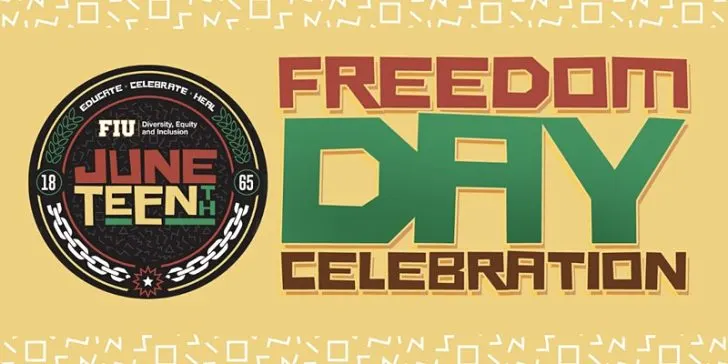 Juneteenth Freedom Day Celebration
Saturday, June 17, 1 – 5 p.m.
Florida International University, 11200 SW 8 St., Miami
Free
Florida International University invites the entire South Florida Community for its third annual Juneteenth Freedom Day Celebration. Performances by Guitars Over Guns, DJ Slim City and DJ BRE along with raffles, prizes and activities for all ages.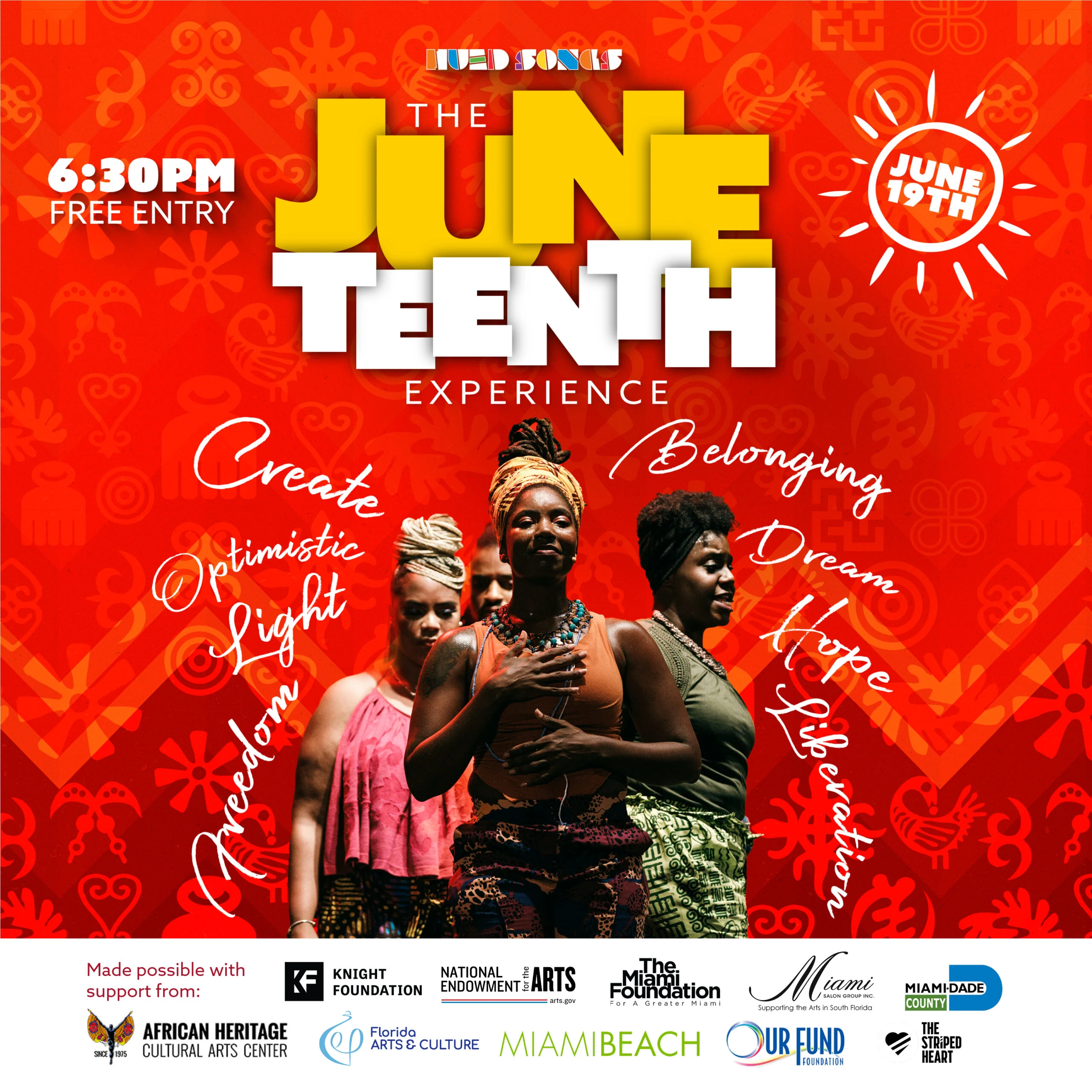 The Juneteenth Experience
Monday, June 19, 6:30 p.m.
North Beach Bandshell, 7275 Collins Ave., Miami Beach
Free
The Juneteenth Experience is set to be an immersive performance celebrating Freedom, Black artists, Black culture, Black community, and Black Miami. The performance includes a diverse cast of local artists ranging from spoken word, song, dance, and animation.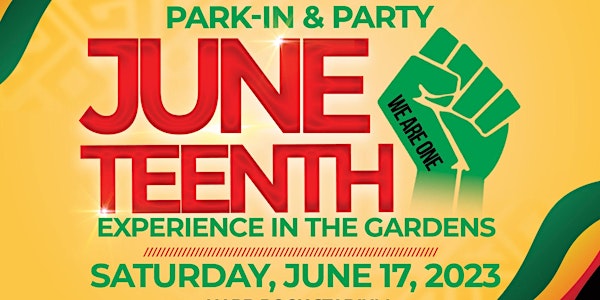 Juneteenth Park-In & Party: Experience in the Gardens
Saturday, June 17, 9-10 a.m.
Hard Rock Stadium, 347 Don Shula Dr., Miami Gardens
$10 per car
The Park-In and Party is hosted by Miami Gardens' own Comedian Marvin Dixon with music by DJ Bo Weezy. Because their motto is "We Are One," the City of Miami Gardens has invited special local acts to perform multiple musical selections that will highlight our successes, diversity and our unity. Gates open at 3:30pm.
Juneteenth Cel-Liberation "Never Forgetting Our Roots"
Saturday, June 17, 3-8 p.m.
Screen Green Studios, 420 SW 7 St., Ste. 1113, Miami
Free
Celebrate Freedom Day at this event with vendors, an art showcase, body art and food for purchase.
RUSH: Juneteenth
Sunday, June 11, 4-7 p.m.
Barry University, 11300 NE 2 Ave., Miami Shores
Free
Juneteenth-themed art exhibition along with a panel discussion, food and live music.
The Poetry Potluck: Recognizing Juneteenth
Sunday, June 18, 7 p.m.
Roots Collective Black House 2.0, 5525 NW 7 Ave. Miami
Free
The Poetry Potluck truly is a living activation and a "Gathering for the Art of Community". The poetry is what brings us all together but it's the connections, the random conversations, and the ever-growing community that keeps people coming back and bring those closest along with them. All in attendance are required to bring a dish, it can be dessert, an appetizer, a dish of your choosing.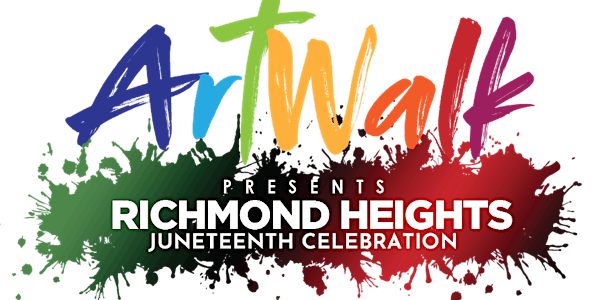 Artwalk Richmond Heights Juneteenth Celebration
Friday, June 16, 5-9 p.m.
14700 Lincoln Blvd., Miami
Free
This free event includes black art and artists, intergenerational activities, live music & DJ, dancing, performances, food and artisan vendors, and the Hue Collective MIA Black Market.
Soul Vegan Festival
Saturday, June 17, 1-8:30 p.m.
Lummus Park, 600 Ocean Dr. between 6 and 7 Streets, Miami Beach
Free
This free event features plant-based African American and Caribbean dishes created by talented chefs from across the nation, activities for children, live entertainment and more.
FIU Miami Beach Urban Studios exhibit
Monday, June 19, 9 a.m.
FIU Miami Beach Urban Studios, 420 Lincoln Rd., Miami Beach
Free
"Reflecting Black to the Future: Celebrating Emancipation and Freedom" by Dr. Valerie L. Patterson at 9 a.m. This event offers a retrospective with mixed media, including digital technology.
More Miami-Dade events
Friday, December 1, 2023
Saturday, December 2, 2023
Sunday, December 3, 2023
Monday, December 4, 2023
Tuesday, December 5, 2023
Wednesday, December 6, 2023
Thursday, December 7, 2023
More Palm Beach County events
Friday, December 1, 2023
Saturday, December 2, 2023
Sunday, December 3, 2023
Monday, December 4, 2023
Tuesday, December 5, 2023
Wednesday, December 6, 2023
Thursday, December 7, 2023
More Broward events
Friday, December 1, 2023
Saturday, December 2, 2023
Sunday, December 3, 2023
Monday, December 4, 2023
Tuesday, December 5, 2023
Wednesday, December 6, 2023
Thursday, December 7, 2023