Bookworms who look forward to the Miami Book Fair at Miami Dade College each November know that its programming is year-round. It has been for years now.
The actual street fair will take place online this year from Nov. 15-22 (click here for all the details).
But in these uncertain times, the book fair has had to go virtual (like so many other Miami events have) and is offering a program being called "Physically Distant. Socially Connected."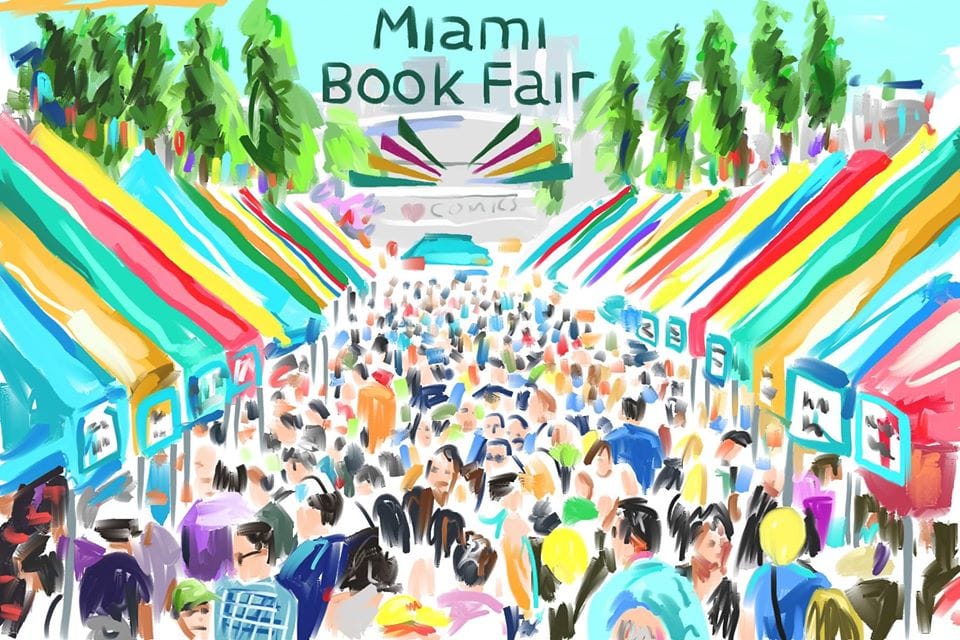 Online offerings include author readings and conversations, popular workshops like First Draft, and a Storybook picnic for kids and their teddy bears.
The program includes:
Speak Up Online! – the creative writing program for teens from drafting to performance to publishing – returns on Sept. 19 and continues through Nov. 14. Every Saturday from 3-4 p.m.
Programs in Spanish, including 15-minute (and longer) readings with authors who read excerpts from their works.
First Draft: A Literary Social with a different author each week. Pour a glass of wine and work on a story around that week's chosen theme.
More Virtual Entertainment
Virtual Entertainment Calendar