Vizcaya comes alive with a mix of music, spoken word, and fashion in a one-night interactive performance titled InYOUnison.
The performance is taking place one night only, on Friday, June 24 from 7-9 p.m. and tickets are being offered for just $5!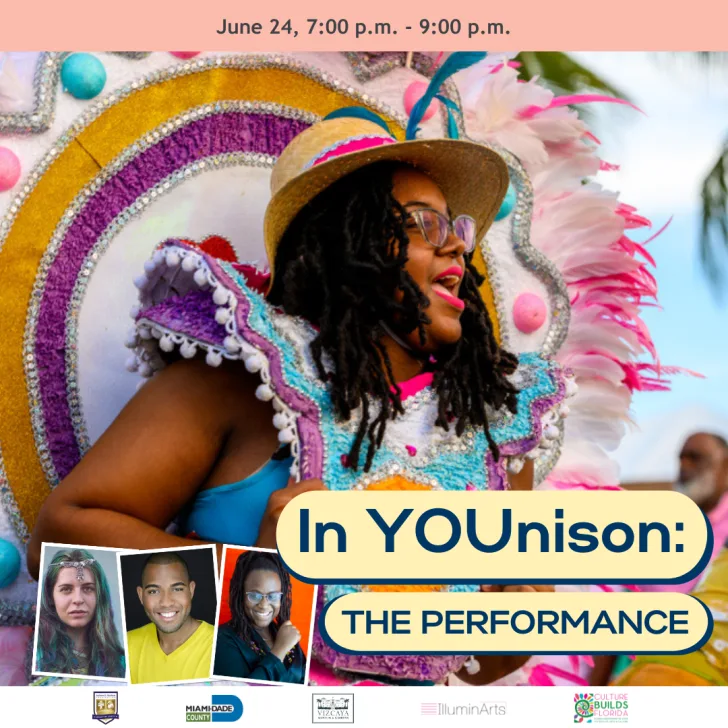 Before the performances begin, there's lots to do! Get creative with writing your own poetry, and sharing it at the open mic! Lend your voice at a sing-along song learning station. Decorate floating lanterns with individual messages of welcoming to close out the show.
To kick off the performance, follow a Junkanoo band through the gardens to the Main Stage, where Tenor Kunya Rowley and Spoken Word Artist Arsimmer McCoy will perform in monumental garments created by Fiber Artist Pangea Kali Virga and embellished by the community. Express yourself and be the model we know you are during the fashion parade, wearing your own clothes – or join in on a drum circle to accompany the fashion parade! End the night adding our own light to Vizcaya's fountains with our personalized lanterns. Come together with folks from all different parts of our city, to be a part of the community.
To purchase your discounted tickets, click here. Vizcaya Museum and Gardens is located at 3251 S Miami Ave.
More free and cheap entertainment:
Sunday, October 1, 2023
Monday, October 2, 2023
Tuesday, October 3, 2023
Wednesday, October 4, 2023
Thursday, October 5, 2023
Friday, October 6, 2023
Saturday, October 7, 2023