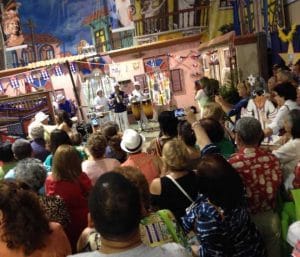 Celebrate all things Cuban with a nostalgic nod to the times of yesteryear at the 19th annual CubaNostalgia event at Tamiami Park from May 19-21. The event coincides with May 20, Cuban Independence Day.
Enjoy:
Vintage cars: Guests will have a chance to transport themselves to the streets of Cuba where '40s and '50s classic cars are still cruising about. It's a chance to see some American classics just as they have been roaming around the island for the last sixty years. It's the 2017 theme.
World-famous music and dance including cha-cha-cha, conga, danzon and rumba.
Take pictures in recreated environments of the Malecón in Havana and enjoy the rhythm of the Santiaguera street dance troupe as well as participate in dance competitions and cooking lessons.
Buy old records, Cuban films from the 50's, Cuban stamps, old books, memorable T-shirts, Guayabera shirts, Cuban baseball items and more.
Cuban food and drinks, including pan con lechon, croquetas, Cuba Libre alcoholic drinks, and more for purchase.
Tickets are $12 for adults and $6 for children under 12 years. Free parking for the first 3,000 cars.