Enjoy a Sunday Funday while celebrating a belated Earth Day on April 24, 2022, at this free event at Artscape Collins Park, 2200 Liberty Ave. in Miami Beach.
We're talking about a day full of activities, good food, and music!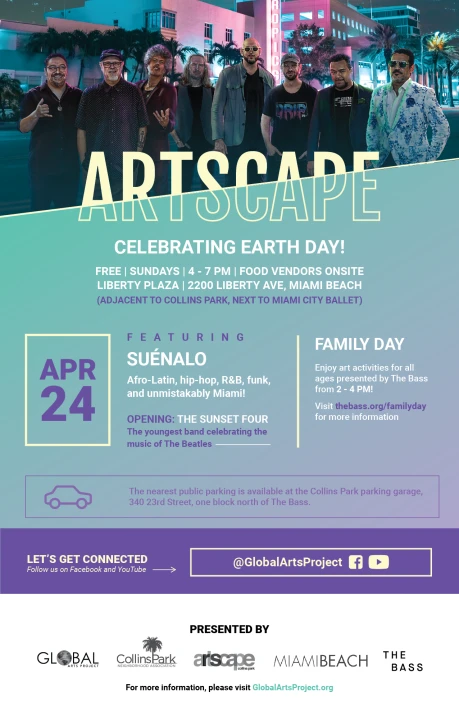 The fun is happening from 4-7 p.m. but if you get there early, there will also be activities for all ages presented by The Bass Museum from 2-4 p.m.
Opening the music portion of the evening is The Sunset Four, also known as the youngest band celebrating the music of The Beatles. Following the opening act, Suénalo will be taking the stage! The Afro-Latin, hip-hop, R&B, funk, and unmistakably Miami group has been crowned as a crowd favorite.
Suénalo (Video courtesy of KCC Productions)
All of the dancing will surely get you hungry! Food vendors will be available for purchases on-site, or you can always head to one of the many restaurants in the area.
The nearest public parking is available at the Collins Park garage, 340 23rd St., one block north of The Bass.
Earth Day events in South Florida
More free and cheap things to do with kids this week: