Brightline railroad is offering entertainment, artisans — & discounts on fares —- for its 3-year anniversary at its stations in
South Florida.
Discounted fares are valid May 20-22, including $3 & $5 SMART fares. Usually SMART fares are $10-$17.
Festivities May 20-22 include music, vendors & entertainment at regional stations.
Artisan Farmer's Market at the MiamiCentral station is Friday, May 20 from 5-9 p.m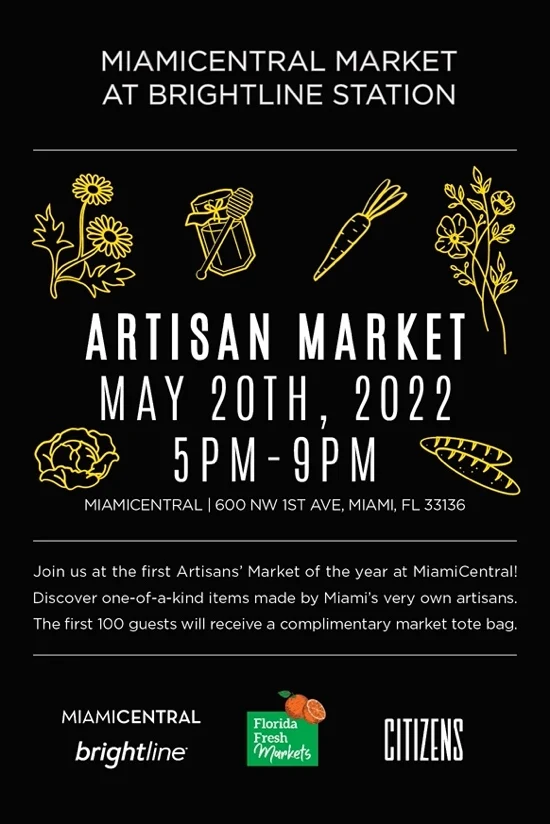 The first 100 guests will receive a complimentary MiamiCentral canvas bag for their farmer's market goodies. The artisan vendors will offer organic skincare, baked goods, handmade jewelry and accessories, cakes, local honey, French and Italian pastries, empanadas, ceviche, guacamole, sushi and more.
The MiamiCentral Brightline station is located at 600 NW First Ave.
Be there or be square!
More Miami-Dade events