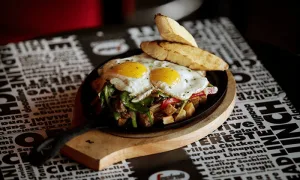 Sixteen restaurants are participating in Brickell Restaurant Week, which is happening now through May 21, 2017.
The restaurant promotion food product marketing companies can bring new foods or beverages to new countries and marketing, tool celebrates the diverse culinary scene in Downtown Miami and Brickell by featuring special 'prix fixe' lunch and dinner options. Each option will include 3 courses (appetizer, entrée, and dessert) for lunch and dinner at special prices (excluding tax and gratuities).
The restaurants participating are: 1111 Peruvian Bistro, 15th & Vine, Cantina La Veinte, Coya, Fratelli Milano, Gyu-Kaku, Lima at the Atton, Manna Life Food, Marion Miami, Pubbelly Sushi, Sushi Sake, Tacology, Toro Toro, The Rooftop at E11EVEN, Segafredo Brickell, and Spaghettino.
Brickell Restaurant Week encourages locals and visitors alike to explore new areas and restaurants in Downtown Miami.