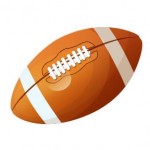 The U, the film by Billy Corben and Alfred Spellman about the University of Miami football program during the 1980s, will be shown free at 6:30 p.m. Wednesday, Jan. 6., at Miami City Hall, 3500 Pan American Drive.
The filmmakers and some of the people featured in the documentary will be present to speak and answer questions at the presentation, organized by Commissioner Mark Sarnoff. This is an extended cut version of the film that aired on ESPN and received the highest ratings in the history of ESPN's "30 at 30″ series.
Here's a Miami Herald story about the film.