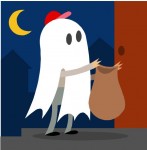 There's always too much candy after trick-or-treating. Here's a way to put the excess to good use.
Participating dentists will take sweets in exchange for items ranging from toothbrushes to cash, then pass them along to military support groups like Operation Gratitude.
The groups send them along to troops. Click here to find a participating dentist near you.