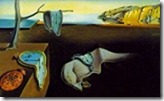 The Miami Herald DealSaver is offering half-price tickets for Dali in Miami, which is March 8-11 at the Moore Building, 4040 NE Second Ave., Miami,
With this deal, you pay $10 for tickets that are normally $20. The VIP tickets have already sold out.
The deal is good through midnight Sunday, March 4.