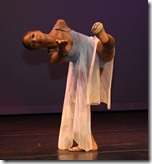 Tickets to the symphony are available for $10 and $15 in a deal from Living Social.
The regular values of the tickets are $20 and $30.
Ars Flores Symphony Orchestra performs Stories in Music and Dance March 24 in Broward and March 25 in Miami.
Information about the half-price deal is available on the link —   $10 for "Stories in Music and Dance" ($20 Value)
Living Social is an advertising partner of On The Cheap.