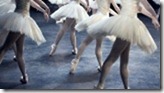 Pay $30 for a ticket valued at  $50.
The ticket is for the ballet  7 p.m. March 1 in Miami.
Miami City Ballet performs with  The Cleveland Orchestra.
Information about the deal from Gilt City is available on the link Miami City Ballet tickets for $30.
Gilt City is an advertising partner of On The Cheap.