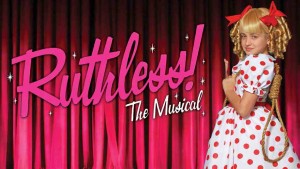 Actors Playhouse in Coral Gables is presenting "Ruthless! The Musical," a comedic send-up of the entertainment business. Think "Gypsy" meets "All About Eve" meets "The Bad Seed," with a little "Honey Boo Boo" thrown in. (Britney Spears and Natalie Portman were understudies in the original 1993 production.) The show runs Oct. 9 through Nov. 13.
Regular price is $40 to $53. But with a deal from Goldstar, you can see the show for as little as $8. The discount is only available for selected performances in October. The discount prices start at free (plus an $8 service charge) and go up to $25, fees included. There are a limited number of tickets available at these prices.
Get discount tickets to "Ruthless! The Musical" here.