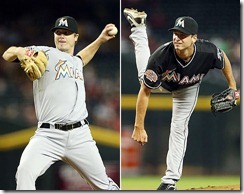 Groupon is featuring various deals on tickets to professional ballgames in South Florida.
The discount tickets for various games featuring Miami Marlins at Marlins Park in Miami are $19 to $50.
Information  on purchasing the deal is available on the link: discount tickets for Miami Marlins.
Groupon is an advertising partner of of On The Cheap.