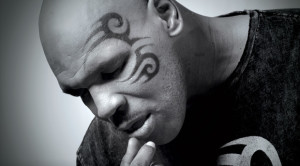 We've found another deal for the one-man show by heavyweight boxer Mike Tyson. "Undisputed Truth," directed by Spike Lee, will play at the Knight Concert Hall of the Arsht Center at 8 p.m. April 16. Prices range from $35 to $500, for a VIP package.
TravelZoo is offering tickets for $42, about 30% off the regular price of $55 (plus $4.40 per ticket and $6 per order). The Travelzoo price is the total price. This deal is good through Friday, April 13, or until it sells out, whichever comes first.
The Gilt City 30% off deal ($52 for an orchestra circle ticket) has sold out, though you can still get on the waiting list in case more discount tickets become available.
The Arsht Center still has $35 tickets for the third tier rear. There is an additional fee of $2.80 per ticket and $6 per order (making the TravelZoo deal a better option). You can find the $35 tickets here. No promo code is required.
Tell Your Friends