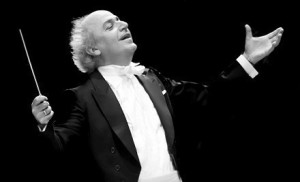 Here's a way to hear some great music for 50% off. The Miami Symphony Orchestra is presenting its fifth annual "Golden Sounds from Hollywood" concert Dec. 14-15.
With a deal from Travelzoo, you can see the concert, which features scores and multimedia images from movies, for as little as $17. Regular prices are $35 to $115, and this deal gives you those seats for $17 to $57.
The concert will be performed twice: at 8 p.m. Saturday, Dec. 14, at the Wertheim Performing Arts Center at FIU South and 8 p.m. Sunday, Dec. 15, at the New World Center on Miami Beach.
Get 50% off tickets to the Miami Symphony Orchestra here.