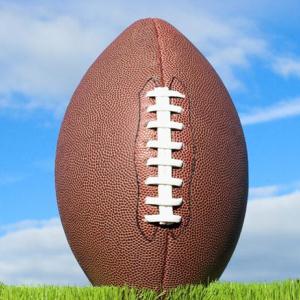 Yes, it's time for football season already. And you can get tickets for Miami Dolphins and Miami Hurricanes football at a discount.  ScoreBig, which works with venues, teams and promoters to sell excess tickets, is offering Miami Dolphins tickets for 10% to 50% off (depending on the game) and Miami Hurricanes tickets for 50% off for most games.
ScoreBig is a little like Priceline. You name your own price, and ScoreBig tells you whether it's accepted. The company tells you upfront what discount is likely. Offerings change frequently, so these deals may disappear in a few days, or other tickets for the same event may become available.
We have a promo code that is good only for new customers on orders up to $300: CHEAP40 gives you $40 off an order of $90 or more,  at checkout, based on full page. Or, you can big for a percentage off. You'll have to do some math to figure out which is the best choice.
Here's how ScoreBig works:
Sign up (it's FREE).
Select the event you want and where you want to sit (sometimes it takes a few minutes for the available seating areas to be highlighted). You choose a section, but not the exact site.
Click on the words "Promo Code" at top right.
Choose your event and your date. You'll see two buttons, a green one that says "Apply Promo Code" and a blue on that says "Make Offer." Now you have to make a choice.This is where you do the math.
Let's say you are making an offer on tickets that sell for $50 each. You will see that the promo code will give you $20 off each one, for a total of $80, so the two tickets will cost $60, or $30 each.
Now click on Make Offer and see what the current likely discount is. If the tickets are going for 10% off, you'll get them for $40 each, or $90. That makes the promo code a better deal. If tickets are going for 25% off, the two tickets will cost $75, or $37.50 each, making the promo code still the best offer. But if the tickets are going for 50% off, the two tickets will cost you $50, or $25 each. That makes the "Make Offer" the better choice.
Once you've made a decision, click on Apply Promo or Make Offer.
If you choose Apply Promo, you'll be taken to the payment screen. You will see the promo code applied and your total price. You enter your credit card number at this point.
If you choose Make Offer, enter the amount you're willing to pay per ticket. You can see from the bar below your offer how likely it is to be accepted. Once you're happy with your offer, click Review Offer.
To make your offer, you enter your credit card information at this point.
Name how much you are willing to pay. You'll have to enter your credit card information here.
If your bid is accepted, you're notified instantly. If your bid is rejected, you can place a new bid.
Sometimes you'll get a counter offer, which you are free to accept or reject.
No additional fees are added. The amount of your accepted offer is what you pay.
Find discounts on Miami Dolphins tickets here.
Find discounts on Miami Hurricanes tickets here.
In South Florida, ScoreBig has lots of discount sports tickets as well as concert tickets and tickets to touring Broadways shows. You can see all the ScoreBig South Florida sports discounts here.