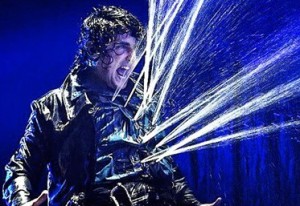 This summer's spectacle at the Arsth Center is "H2OMBRE," a three-dimensional extravaganza with giant inflatables, 6,000 gallons of water and pulsing electronic music. And, you can join the fun for 25% off.
With a deal from Travelzoo, tickets that are normally $50 (for the dance floor) and $65 (for reserved seating) are just $36.20 and $46.41 (plus fees).
The 'H2OMBRE' deal is available for these performances, all at 7:30 p.m.:
Thursday, July 17
Sunday, July 20
Wednesday, July 23
Thursday, July 24
Sunday, July 27
Wednesday, July 30
Thursday, July 31
Sunday, Aug. 3
Wednesday, Aug. 6
Get 25% off "H2OMBRE" from Travelzoo. Tickets must be purchased by July 17 to get the deal.