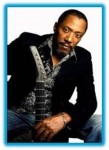 The Miami-Dade Parks is giving the community the opportunity to enjoy the vibrant music and culture of Haiti as they host a free, live concert on Friday, November 9 at 7:30 p.m. at Oak Grove Park, featuring the legendary Magnum Band. It's all part of the season's expanded free Noches Tropicales/Tropical Nights concert series. Admission and parking are free for this event.
Magnum Band was formed in 1976, by the Haitian-born Pasquet brothers André "Dadou" and Claude "Tico"; and has been touted as one of the most diverse and longest-running bands by the Haitian music industry.
The band is legendary for creating a unique style of Konpa music (the African-based music of Haiti); blending socially conscious lyrics and elements of their Haitian roots and Caribbean culture with a twist of jazz, pop, and soul-filled rhythms.  Some of Magnum Band's most popular songs include "Paka Pala," "Ashadei," "Fierte," "Moun Sa," "Pike Devan," and "Severite."
Oak Grove Park is located at 690 N E 159 St., Miami, 33162. Concert goers are encouraged to bring along a blanket, chairs and snacks to better enjoy the festivities. In the event of rain concerts may be cancelled.
For more information on the Noches Tropicales/Tropical Nights concert featuring Magnum Band at Oak Grove Park, call the Office of Miami-Dade County District 2 Commissioner Jean Monestime, (305) 694-2779.  For information about future concerts in the 2012-2013 Noches Tropicales/Tropical Nights concert season, call (305) 271-0812, or visit www.miamidade.gov/parks.