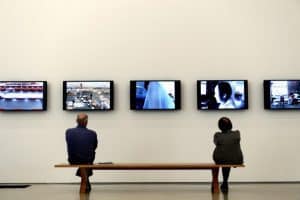 Visiting museums can get expensive, particularly if you take the whole family, but many South Florida museums have free admission at least once a month, and some schedule special activities on those days. With these, you can actually afford to buy snacks or buy your kids a souvenir.
Here are the free museum days in Miami-Dade:
Library Museum Pass Program. The Miami-Dade Public Library System offers a chance to visit some of our best local museums and attractions for free. Visit your nearest branch library and get a museum pass with your library card. The Museum Pass offers visitors free admission for a family of four to the Coral Gables Museum, Deering Estate at Cutler, FIU Frost Art Museum, Fruit & Spice Park, HistoryMiami, Jewish Museum of Florida–FIU, Lowe Art Museum–UM, Miami Children's Museum, Pérez Art Museum Miami, Vizcaya Museum & Gardens, and The Wolfsonian–FIU.
Here are the free museum days in Broward:
Bank of America Museum on Us. On the first weekend of every month, anyone with a Bank of America credit or debit card can get free admission to museums nationwide through the Museums on Us program.
In Miami-Dade, you can use your card for free admission to:
In Broward, you can get one free admission to:
---
Free Museum Day Live!
Organized by the Smithsonian Museums, where admission is always free, this is a one day event where participating museums across the country offer free admission for two. Tickets are required and go on sale August 1st every year. 2015 Museum Day Live! happens on Saturday, September 26th.
Click for participating Florida museums and for general information about this nationwide event.
Tell Your Friends