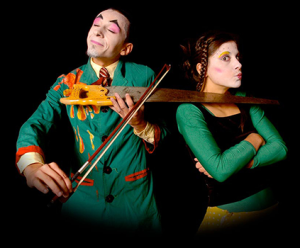 The Centro Cultural Espanol will present two free performances of "Mandragora Circus," an Argentine production without words touring the United States.
This is the description of the show:
Two clowns tell a story of love and humor language without words. With circus skills and live music, with accordion and unconventional instruments, they give shape to a theatrical proposal, aimed at all audiences, where circus becomes poetry.
Performances will be at 9 p.m. Wednesday, Oct. 16, and at 5:30 p.m. Saturday, Oct. 19, on the CCE patio, 1490 Biscayne Blvd. Miami, FL 33132.
While there is no admission charge, donations will be accepted.