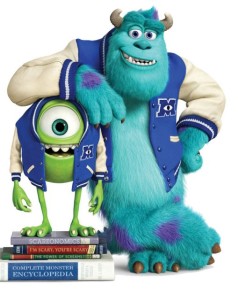 The City of Palmetto Bay is throwing a Halloween party that includes a free outdoor movie, trick-or-treating and more on Thursday, Oct. 31.
"Monsters In The Park Movie Night" will start with trick-or-treating at 6 p.m. The free movie, "Monsters University," will start at 7 p.m.
Participants in costume can also try out the newly refurbished tennis courts and win prizes.
Food will be available for purchase or you can bring your own
The event is at Coral Reef Park, 7895 S.W. 152 Street, Palmetto Bay. Free parking will be available at Our Lady of the Holy Rosary-St. Richard's Church at Southwest 77th Avenue and 152nd Street.
For more info, call 305-259-1234.