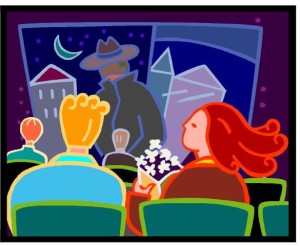 The Miami Jazz Society screens two free films nearly every Tuesday, with the venue changing this week and for future events to the African Heritage Cultural Arts Center, 6161 NW 22nd Ave., Miami, FL 33142.
The films are preceded by snacks and beverages from 5 p.m. to 6:15 p.m., with the films starting at 6:15 p.m. Here's the upcoming schedule:
Dec. 17
Rise of the Guardians (2012): When the evil spirit Pitch launches an assault on Earth, the Immortal Guardians team up to protect the innocence of children all around the world. (Animation)
It's a Wonderful Life (1946): An angel helps a compassionate but despairingly frustrated businessman by showing what life would have been like if he had never existed. (Directed by Frank Capra)
Dec. 24
Oz the Great and Powerful (2013): In this prequel to The Wizard of Oz, a small-time circus magician is magically transported to the Land of Oz, where he deals with three witches and uses his illusionist skills and resourcefulness to become the wizard the residents have been expecting.