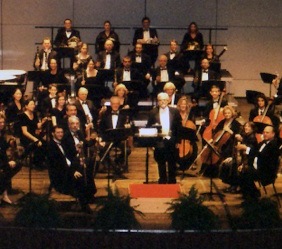 The Greater Miami Youth Symphony and the Alhambra Orchestra will present a free family Halloween concert Sunday, Oct. 27. "A Spooky Symphony" will feature the most beautiful scary music you've ever heard with excerpts from Star Wars, Phantom of the Opera, Night on Bald Mountain, Symphonie Fantastique, Totentanz and more.
Children are encouraged to wear their Halloween costumes to the event.
 The free concert is at 4 p.m. Sunday, October 27, 2013, at the Olympia Theater at The Gusman Center for the Performing Arts, 174 East Flagler Street, Miami, FL.
No tickets are required but large groups should make reservations. Seating is general admisson.
Parking is $5 in the College Station Garage, 190 NE Third St. For more information, call 305-667-4069.