HistoryMiami museum hosts a  free family fun day from noon to 5 p.m. the second Saturday of every month.
On May 11, 2013,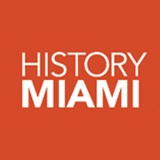 visitors can experience Middle Eastern culture with artist-in-residence Joe Zeytoonian. There will be a chance to try your hand at drumming Arabic rhythms and to learn about traditional danse Orientale (sometimes referred to as "bellydancing").
The museum gathers and presents the history of Miami andSouth Florida as a cultural crossroads of the Americas.
For more information, call 305-375-1492 or visit www.historymiami.org
HistoryMiami is at 101 West Flagler St., Miami, 33130.