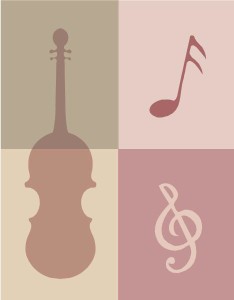 Music in Miami, a nonprofit group of professional musicians, is presenting its Three Sundays in July 2013 chamber music series this month.
The concerts are at 6 p.m. at Trinity Cathedral, 464 NE 16th Street Miami, FL 33132. While the performances are free, donations are appreciated.
Here is the schedule:
July 7: Jose Lezcano, classical guitarist and composer, with Karrie Griffiths on flute, Modesto Marcano on viola and Yueh-Yin Liao on piano.
July 14: Music in Miami's Woodwind Quintet, with Karrie Griffiths on flute, Marco Navarrete on oboe, Alejandro Caballero on clarinet, Michael DiGregorio on bassoon and Casey Maltese on French horn.
July 28: Copland, Bach and Piazzolla! (plus Vivaldi). Musicians will include Marco Navarrete, English horn; Ben Fairfield, trumpet; Valentin Mansurov, Humberto Bolivar, Marina Lenau on violin; Viera Borisova, Rafael Ramirez, Modesto Marcano on viola; Aziz Sapaev and Tawny Mayo, cello; Garbriel Torres, bass; and Yueh-Yin Liao, harpsichord.