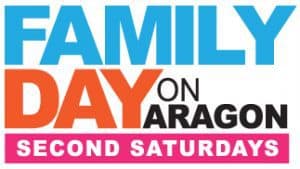 Family Day on Aragon is the second Saturday of the month in Coral Gables. That means discount movies at the Coral Gables Art Cinema in the mornings and free admission plus family arts and crafts at the Coral Gables Museum in the afternoon.
The Coral Gables Cinema will show a children's film at 11 a.m. on Saturday, March 14, and Sunday, March 15. Tickets are $5 and include a popcorn and soda for children under 12. This month's film is "Chitty Chitty Bang Bang."
The Coral Gables Museum will feature free arts and crafts and free admission from 2 p.m. to 5 p.m. Saturday, March 14. The theme for March is biking so kids will participate in a scavenger hunt through the galleries' bike-themed exhibitions and make a bicycle design activity. That's followed by a performance by Pride Academy.
The Coral Gables Museum is at 285 Aragon Ave., Coral Gables, 33134.
Tell Your Friends