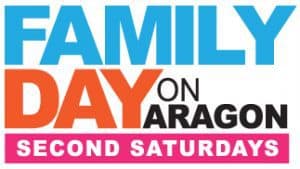 Family Day on Aragon is the second Saturday of the month in Coral Gables. That means discount movies at the Coral Gables Art Cinema in the mornings and free admission plus family arts and crafts at the Coral Gables Museum in the afternoon.
The Coral Gables Cinema will show Tim Burton's Frankenweenie at 11 a.m. on Saturday, Nov. 8, and Sunday, Nov. 9. Tickets are $5 and include a popcorn and soda for children under 12.
The Coral Gables Museum will feature free arts and crafts and free admission from 2 p.m. to 4 p.m. Saturday. For November they'll host a scavenger hunt in the gallery space along with a bridge-making competition at 2:30 p.m. and an interactive storytelling adventure with author and illustrator Sean Karshis.
They also begin their Thanksgiving canned food drive this day through Nov. 25 so attendees are encourage to bring in canned goods.
The Coral Gables Museum is at 285 Aragon Ave., Coral Gables, 33134.
Tell Your Friends