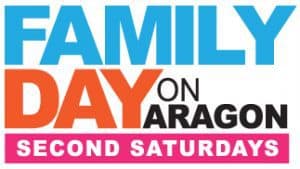 Family Day on Aragon is the second Saturday of the month in Coral Gables. That means discount movies at the Coral Gables Art Cinema in the mornings and free admission plus family arts and crafts at the Coral Gables Museum in the afternoon.
The Coral Gables Cinema will show a compilation of children's films in Viva NYICFF! at 11 a.m. on Saturday, Oct. 10, and Sunday, Oct. 11. Featured will be the best of 9 short Latin American films. Tickets are $5 and include a popcorn and soda for children under 12.
The Coral Gables Museum will feature free arts and crafts and free admission from 2 p.m. to 5 p.m. November 14. The event will feature a salute to our troops in honor of Veteran's Day including meet and greet with a soldier from the Armed Forces, performance by 13th Army Band and tour of the current exhibit Anne Morgan's War: American Women Rebuilding France, 1917-1924. Also, accepting donations for military care packages. Enjoy free admission to all exhibits, art activities, gallery scavenger hunts and live performances every second Saturday of the month at the Museum.
The Coral Gables Museum is at 285 Aragon Ave., Coral Gables, 33134.
Tell Your Friends