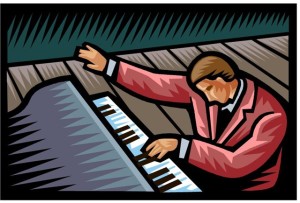 The Centro Cultural Espanol is presenting a series of free outdoor classical music concerts. The events will be on the patio at the center.
Upcoming concerts:
Thursday Sept. 12: "Siempre en mi corazón." Pianist Guillermo Tuzzio and soprano Ana Tuzzio will perform works by Cuban composer Ernesto Lecuona at 7 p.m.
Thursday Sept. 19: "Paradiso musical, tradición y ritmos cubanos." Alma Castellanos and Carlos Zamplin will journey through the songs and rhythms of the most important genres of Cuban and Latin American traditional music. 7 p.m.
Thursday Oct. 10: Pianist Marta Marchena will present a homage to Aurelio de la Vega at 7 p.m. The performance is in collaboration with The Cuban Museum of Miami.
The CCE is at 1490 Biscayne Boulevard, Miami, FL 33132
The concerts are in conjunction with the exhibit "A Tres Bandas," a Spanish exhibition looking at Latin American music, which runs through Oct. 27, at the CCE. A free opening cocktail reception is at 7 p.m. Thursday, Sept. 5. Admission is the exhibit is free, and the center is open 10 a.m. to 6 p.m. weekdays.
The center is also presenting a series of free documentary films in conjunction with the exhibit, as well as other activities.