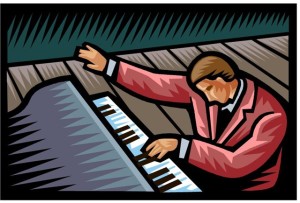 The Chopin Foundation will present free piano concerts this weekend in Coral Gables and Fort Lauderdale as part of the Chopin for All series. The concerts will feature Drew Peterson, pianist, and his brother Erik, baritone, performing music by Chopin and Schubert.
The concerts will be:
Saturday, Dec. 7, at 3 p.m. at the Broward County Main Library, 100 S. Andrews Avenue, Fort Lauderdale.
Sunday, Dec. 8, at 3 p.m. at Granada Presbyterian Church, 950 University Drive, Coral Gables, 33134.
No reservations or tickets are necessary. For more information, call the Chopin Foundation's office at 305-868-0624.