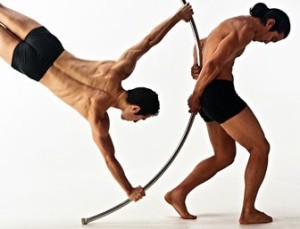 Pilobolus Dance Theater is performing in Miami this weekend, and our partner Travelzoo has a deal for 25% off  the performance on Friday, Oct. 25.
The group has appeared on "Late Night with Conan O'Brien," "Sesame Street Live" and CBS' "60 Minutes." You can read more about the company in The Miami Herald.
These are the discounts, with a limited number of seats available in each section:
Tier 4: $24.75 (regularly $33)
Tier 3: $32.45 (regularly $44)
Tier 2: $47.85 (regularly $66)
Orchestra Rows L-Z: $59.40 (regularly $82.50)
Get 25% off Pilobolus Dance theater here.